Clinician · Leadership Conference 2023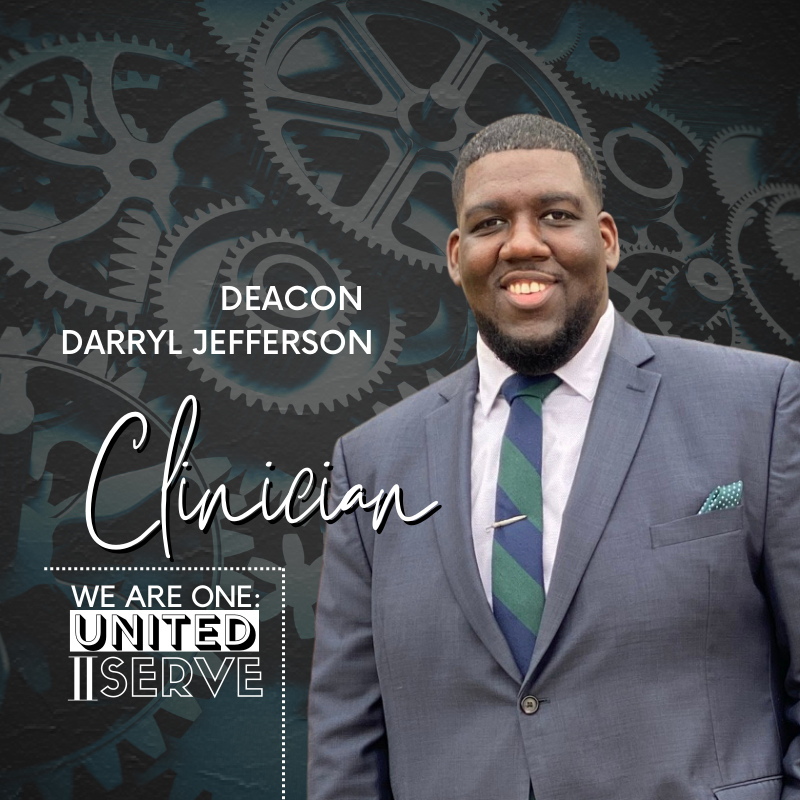 About the Clinician
Deacon Darryl Jefferson, a native of Jackson, MS. Member of Refreshing Rain Ministries Church of God in Christ in Clinton, MS, Pastor-Elder Darryl Ross.
Servant and Child of God! Graduate of Jackson State University with a Bachelor's degree in Biology, Graduate of Belhaven University with a Master's Degree in Business.
Healthcare Professional with over 10 years of service in healthcare research and administration.
He currently serves on the Board of the Fannie Lou Hamer Cancer Foundation.
He also serves as the Special Projects Coordinator for Refreshing Rain Ministries COGIC, Sunday School  Teacher, Finance Committee, and Praise Team Member.
Again, just a servant and Child of God!