Clinician · Leadership Conference 2023
Pastor David Johnson, Sr.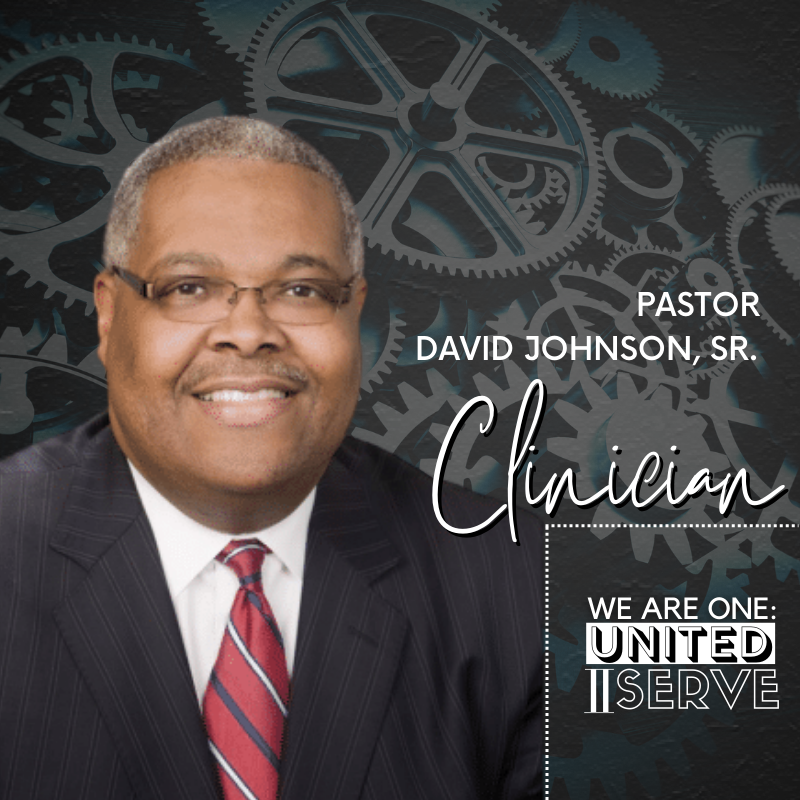 Adults (Morning)
Personal & Church Financial Stewardship Strategies
About the Clinician
Elder David E. Johnson, Sr. is the youngest son of Superintendent Earnest Johnson and the late Mother Joe Mary Johnson. A fourth-generation member of the Church of God in Christ, he has been a member of the Church of God in Christ for over 50 years. He accepted his call into the ministry and was licensed to preach by his father in 2008. He was ordained an elder in 2009. He has been an active member of Zion Chapel Church of God in Christ in Bolton since the beginning of his father's pastorate in 1963. Elder Johnson has been an ardent supporter of his father's ministry as evidenced by the numerous roles he plays at the church. He currently serves as Associate Minister, Sunday School Superintendent, Junior Class Sunday School Teacher, Chairman of the Board of Trustees, Chairman of the Superintendent Earnest Joseph Johnson Scholarship Committee, musician and choir director. He was recently appointed as District Seven Sunday School Superintendent. Elder Johnson loves the Lord and is passionate about reaching the youth of the church.
An accomplished financial services executive with over 32 years of banking experience, Elder Johnson currently serves as Senior Vice President and Director of Community Development for BankPlus throughout the state of Mississippi. He reports to the Chief Executive Officer and President of the bank. He has also been a member of the bank's senior management committee since 2005. Recognized as an expert in community development, he regularly travels the country to make presentations to banking executives, community development professionals, and community organizations. He also regularly facilitates workshops for churches on church financial management, administration, and personal finance.
Elder Johnson is a magna cum laude graduate of Jackson State University, Louisiana State University School of Banking, Hinds Community College, the American Institute of Banking, Millsaps College Center for Executive Development, Leadership Jackson and Leadership Mississippi. He also attended the Cannon Financial Institute Trust School at Pepperdine University in Malibu, California and the University of Carolina at Charlotte, North Carolina.
In recognition of Elder Johnson's involvement in and commitment to the community, he was listed as an Outstanding Young Man of America in 1984, 1989, 1996 and 1998, respectively. He has also been listed in Who's Who Among African Americans since 1996. In 2010 he was listed in the inaugural edition of Who's Who in Black Mississippi, and Cambridge Who's Who Among Executives, Professionals and Entrepreneurs. Robinson-Watson Book Company recently recognized him as a Public Service Honoree at the company's 19th annual luncheon. The award was presented in recognition of his involvement in the community with various organizations, and his success in exercising unselfishness in making an impact on the general community and society. The Mississippi State Conference NAACP also recognized him with the Jerry Mauldin Corporate Award at its annual conference in Natchez, MS in 2009.
Elder Johnson is married to the former Doris Martin, and they are the proud parents of two children: D'Ebonie and David Jr.